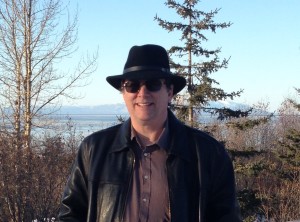 M.A. Robbins is a writer of speculative fiction  who lives in Anchorage, Alaska. He's had many careers: Computer Programmer, Business Owner, Military Veteran, Trainer, Public Speaker, Magician, Comedian, Singer/Songwriter, Husband, and Father. The one common thread through them all was Storytelling.
It was his dream many years ago in high school to become a professional writer. As John Lennon said, "Life is what happens when you're making other plans." He's now come full circle back to his first creative pursuit, writing.
He has a taste for horror and science fiction with unique characters and twisting plots.
Please feel free to contact him at any time via the Contact page.