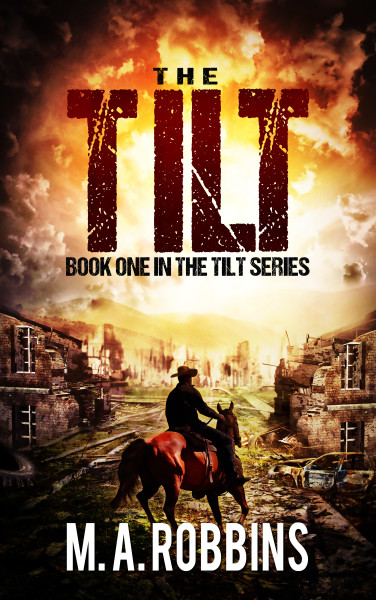 Some call him hero. Some call him butcher. But he's their only hope for survival...
A man-made cataclysm survivors call The Tilt claimed Jon Streg's wife and daughter. Having nothing left, he's driven to the brink, becoming judge, jury, and executioner within the Free Nation of Alaska. With a taste for rotgut whiskey and deadly gunplay, he learns the man who caused The Tilt intends to resurrect the failed experiment and finish what he started. Justice must be done…even if it means trusting unlikely allies. But will the ticking clock, bloodthirsty mercenaries, and a fanatical madman be too much for this battle-scarred lawman to handle? Gritty and action-packed, The Tilt will take you on a thrilling ride through a post-apocalyptic landscape and one man's quest for retribution and redemption. Buy The Tilt now and be instantly transported on a breakneck adventure!
Order Now!
About the Book
"Superb tale of adventure!"
"Fast paced action in a post-apocalyptic Alaska."
"If you are looking for a well-developed plot with interesting characters, look no further."
"The characters are vividly created, multi dimensional, and flawed, something typically missing from this genre."
Disclosure of Material Connection: Some of the links in the page above are "affiliate links." This means if you click on the link and purchase the item, I will receive an affiliate commission. I am disclosing this in accordance with the Federal Trade Commission's
16 CFR, Part 255
: "Guides Concerning the Use of Endorsements and Testimonials in Advertising."